Toy museum Jablonec nad Nisou
The toy museum in Jablonec nad Nisou is located very close to the town center in the street U Zeleného (No. 2) on the first floor of a residential building. The exhibition of the museum presents itself in four rooms on a total area of ​​90 square meters, therefore the entry is possible for a maximum of 12 people per group.
3D prohlídka / 3D preview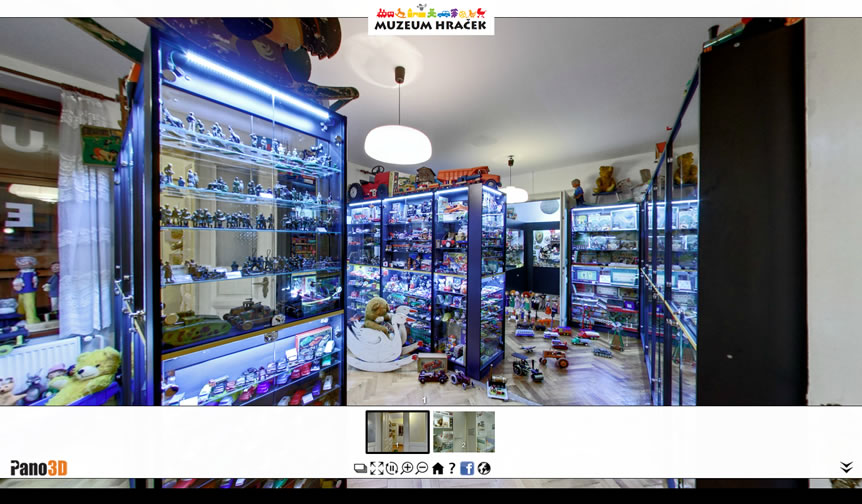 © Muzeum hraček Jablonec nad Nisou 2013 | web by VisionWorks
Address:
U Zeleného Stromu 2
Jablonec nad Nisou, Czech
more
Opening hours
Mon closed
Tue - Fri 10:00 a.m. – 12:00 p.m. 1:00 p.m. – 5:00 p.m.
Sat 11:00 a.m. – 4:30 p.m.
Sun 10:00 a.m. – 4:30 p.m.
Visit our collection of toys